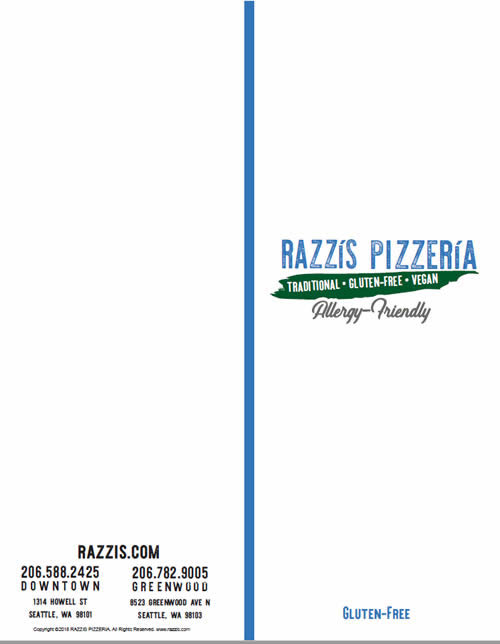 If you live the GF lifestyle, you must admit - walking into a restaurant and being handed an ENTIRE MENU of GF options is a fantasy. Usually you get just a couple of options, and they are pretty lame - like a burger with no bun or fries, a salad with no croutons, or a plain chicken breast...
Well, welcome to fantasyland! Razzi's on Greenwood just north of 85th has an entire menu of GF options - appetizers (including a mezza plate w/ GF pita and cheese bread), salads, pastas, gyros, paninis, pizzas and desserts! And, to top it off, they have cow cheese, goat cheese, soy cheese, and Daiya cheese - something for everyone!
I think I've died and gone to heaven. What a treat.