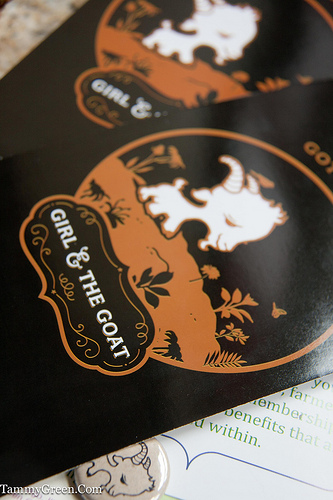 photo: tammygreen.com at chicagobites.com
Haute Goat
Facebook Fan
Marcia turned me onto this hip new restaurant in Chicago - apparently it won
Chicago Tribune's New Restaurant of the Year 2010
! I haven't been - haven't even been to Chicago for that matter - but Stephanie Izard's menu looks great, and includes sausages made daily in-house. The logo / mascot is über-cute. And they say they take reservations, but keep tables open for nomads. Ok, they won my heart, when can we go?
The restaurant is called
Girl and the Goat
. If you are in Chicago, check it out and let me know what you think!